Welcome to our stop on the REVVED Blog Tour! I LOVED Carrick Ryan!!! #BreakTheRules #ToTheLimit 
♥ BUY THE BOOK ♥
Revved will be on SALE during RELEASE WEEK ONLY for $2.99!!!!
Amazon US
Barnes and Noble
Kobo
Amazon UK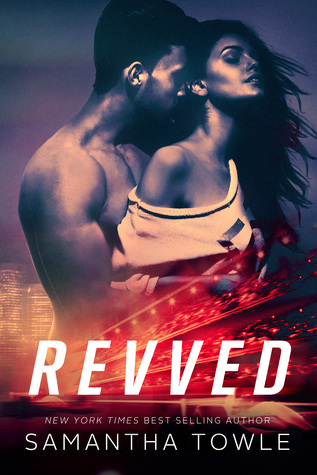 Race car mechanic Andressa "Andi" Amaro has one rule—no dating drivers. With a good reason behind the rule, she has no plans on breaking it.
Carrick Ryan is the bad boy of Formula One. With a face and body that melts panties on sight, and an Irish lilt that leaves women on their knees, begging for more. He races hard and parties harder. The youngest driver to ever sign with F1, he's still at the top of his game five years later, breaking hearts on and off the tracks.
When Andi is offered her dream job working in the glamorous world of F1, she leaves her home in Brazil, positive she can handle working for Carrick. But she's not prepared for the off-the-chart sparks that fly the moment they meet.
Now, Andi has a crush on the one man she can't have, and her resolve is about to be put to the test, because Carrick has decided he wants Andi, and he plans on testing her to the very limit…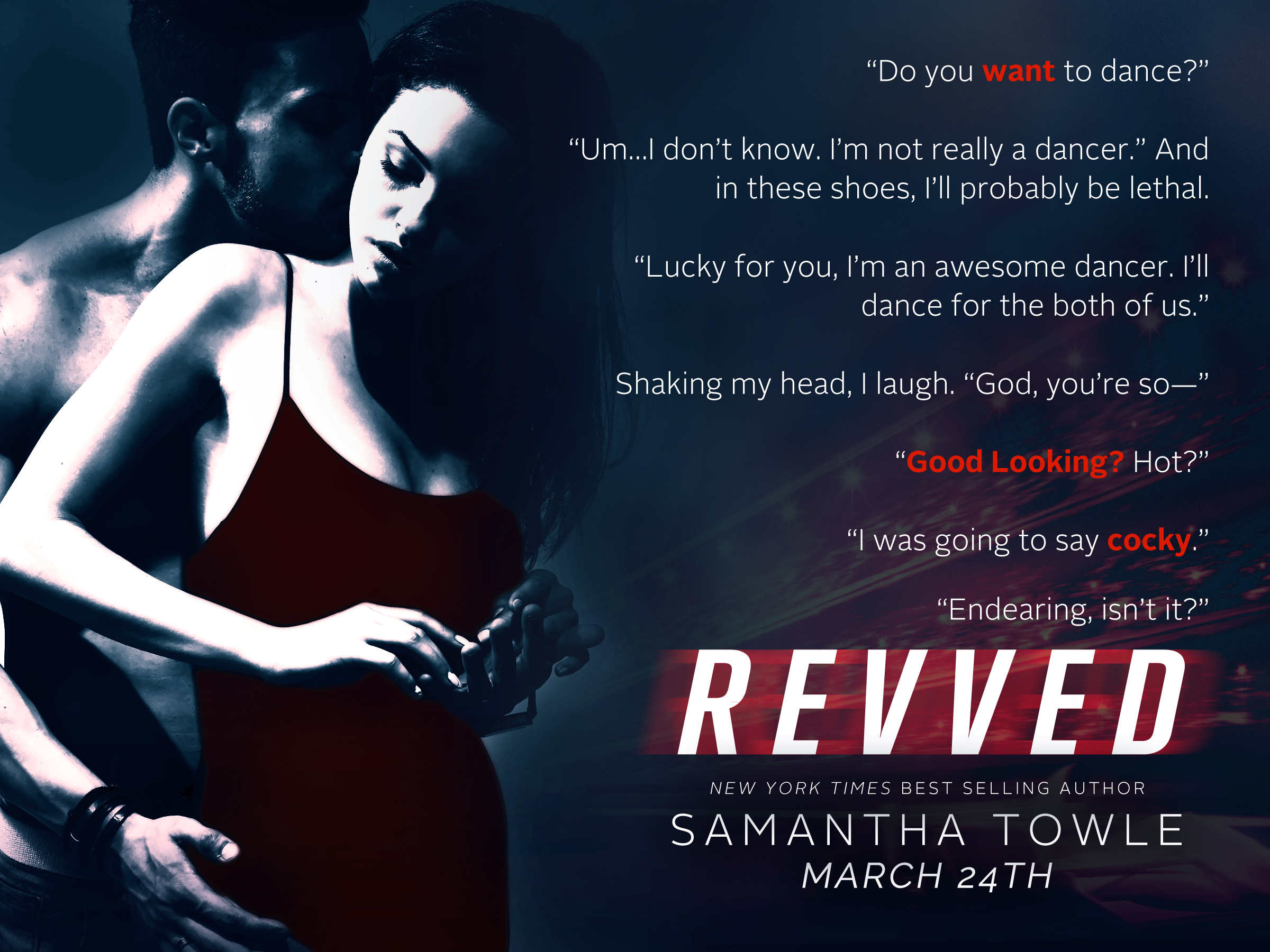 MY REVIEW:
Andi is a feisty race car mechanic, working in a man's world but holding her own with everyone with her sharp sense of humor, that is, until she meets Carrick Ryan. He is everything she has stayed away from her whole life, gorgeous, sexy, a player, and worst of all, a race car driver.
"How can I hate and love this sport in equal measure?"
For reason of her own, Andi refuses to become involved with race car drivers, and to make matters more complicated, Carrick is her BOSS! She has seen the evidence of his past affairs on his team and holds back her true feelings. But Carrick does't give up and their chemistry is undeniable.
"You do distract me. You're a bad. . . bad distraction, Andressa." He runs his tongue up my neck to my ear. He nips my earlobe with his teeth, making me shiver. "I'm bad, huh?" "Mmhmm. . .you're really, really bad."
What could have been a predictable, formulaic story turns into a sexy, hot, very readable book that I devoured in almost one sitting. Carrick – WOW!! Loved him. And I loved how the author made her heroine actually have a backbone, a sense of humor and smarts in addition to her beauty and talent with cars. A female mechanic? I love it! Revved is why I read contemporary romance, it is hot, has lots of humor and great supporting characters in addition to the wonderful story and exotic locales. And Carrick and Andi almost burn right through the pages! I love Samantha Towle's writing and I highly recommend REVVED for all fans of hot Alphas and feisty heroines.
(ARC provided by the author with thanks.)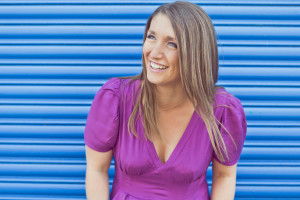 New York Times, USA Today, Wall Street Journal and international bestselling author Samantha Towle began her first novel in 2008 while on maternity leave. She completed the manuscript five months later and hasn't stopped writing since.
She has written contemporary romances, THE MIGHTY STORM, WETHERING THE STORM, TAMING THE STORM and TROUBLE.
She has also written paranormal romances, THE BRINGER and the ALEXANDRA JONES SERIES, all penned to tunes of The Killers, Kings of Leon, Adele, The Doors, Oasis, Fleetwood Mac, and more of her favourite musicians.
A native of Hull and a graduate of Salford University, she lives with her husband, Craig, in East Yorkshire with their son and daughter.
Facebook | Twitter | Website | Goodreads