Samantha Towle has released her new book THE ENDING I WANT and we are so excited to share more info about the book with you – enjoy an excerpt below and a little note from Samantha. Make sure to enter the giveaway below too – Good luck!
♥ BUY THE BOOK ♥
*The Ending I Want will be releasing at $2.99 special from 5/10-5/13 – Grab your copy!*
Amazon US | Amazon UK | B&N | iTunes US | iTunes UK |Kobo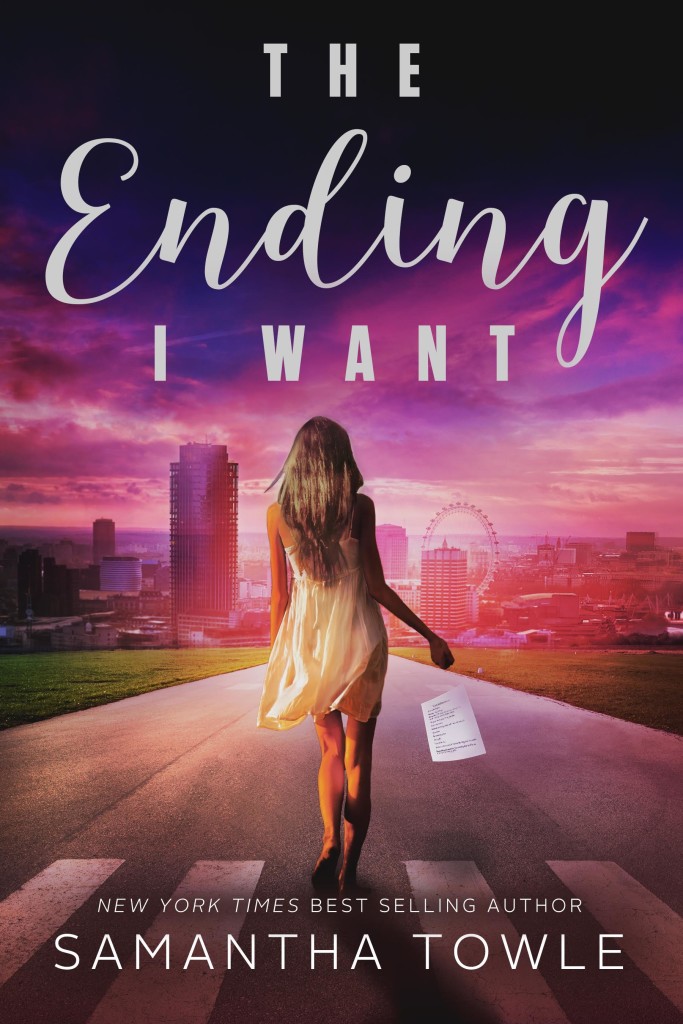 Taylor Shaw had the perfect life—until she was sixteen. That was when everything changed. From that moment on, life went from bad to worse…to the worst.
After recovering from a brain tumor, months later, she suffers the tragic loss of her whole family.
Since that fateful day, she's been coasting through life.
Now, the brain tumor has returned, and Taylor decides she's had enough. She's going to take her fate into her own hands.
No more hospitals. No more surgeries. No more anything.
She's going to join her family.
It's her decision.
What she longs for.
The ending she wants.
She just has a list of things to do before she goes.
First, go to England.
Second, kiss a stranger…
Only, Taylor didn't expect Liam Hunter, the stranger—with his handsome face, his six-foot-three of gorgeousness, and his oh-so-hot English accent—to change things.
To change her.
To change the ending she wanted.
What is a girl, who is standing on the edge of nothing, to do when offered the chance of everything?

"Falling in love might not have been on my list…but I'm glad I fell in love with you, Liam."

I read this witty, funny, SEXXXXY, beautiful story in one sitting. Do NOT let the title scare you away! The Ending I Want is a very positive story in many ways, even though the plot is pretty much revealed early on in the book. Samantha Towle is such a capable writer that this story could have turned into a tired cliche. Instead, it is an exciting, fast-paced, immensely enjoyable book with two very memorable main characters.
Can we talk about Liam? At first I thought, "Oh no, not another wealthy British businessman!" But he is warm, smart, sensitive and ALPHA all rolled up into one perfect package. The problem is that Taylor Shaw only has plans to visit England for two very short weeks. Which means that she might have to tell Liam about the secret that she is trying not-so-successly to hide from him.
"I would have stayed because I'm pretty sure I was in love with you from the moment you surprise-kissed me on the plane. You had me instantly."
The Ending I Want is not overly-sentimental or sappy. Instead it is the perfect mix of humor, hope and love. I absolutely loved this unexpectedly beautiful story. Oh, and The Mighty Storm fans – watch for an appearance by Jake Wethers!!
Favorite Quote:
"I'm smiling and laughing and doing something that scares the crap out of me. I'm living because of Liam. And that thought alone brings with it a whole new brand of fear in me. A fear that terrifies me in a way that I have never known before."
(ARC provided by the author in return for an honest review.)

A Note from Samantha: Writing The Ending I Want has been a cathartic and exhausting process for me, but I have loved every second of writing it. I relate to this story more than any of the stories that I've written before. Maybe that's because there's a piece of me in this book. And not in Taylor having a brain tumor, because fortunately I've never had to endure anything like that. But for me, it was the need to feel free from something that has crippled me for many years, just like Taylor is crippled by her own pain. Taylor wanted to die to be free. I never wanted to die, but I did want to be free, in a way that's hard to explain. But now, after years of feeling trapped by my demons, things that have held me back in life, I've found a way to get the freedom I needed. I'm still a work in progress, but I'm working better now than I ever did before – just saying this cryptic stuff out loud is a big step for me. So, writing Taylor in the way I did was a big deal for me. I really hope that you love this story, and see strength in Taylor's choices rather than weakness.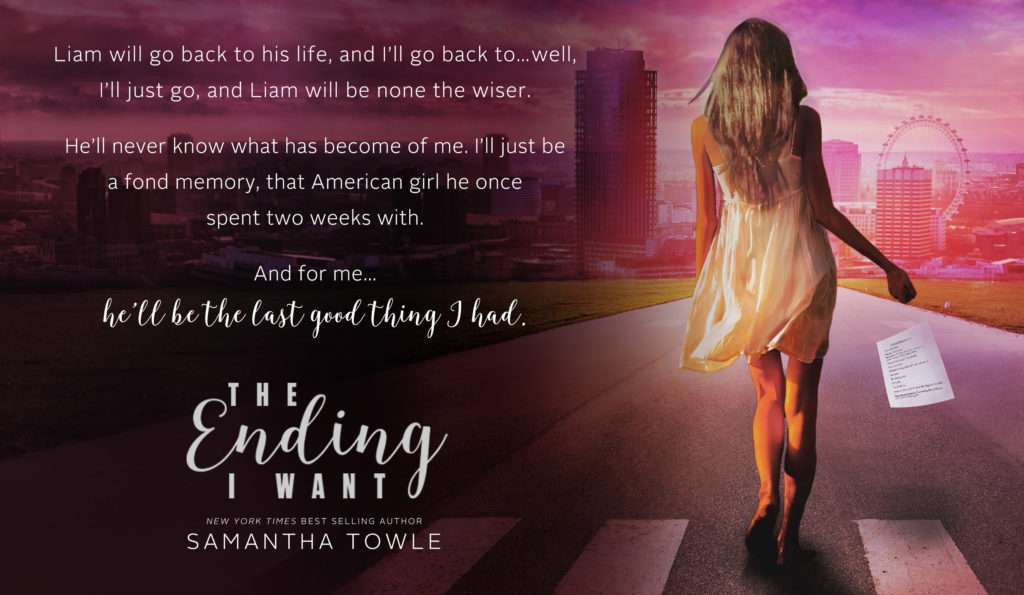 "Go to England. Kiss a stranger. Have lots of sex," his deep voice rumbles out the words I wrote.
He glances at me over his shoulder, a shit-eating grin on his face.
I don't even bother with trying to get the list back now. What's the point? He's already seen it.
Bastard.
I fall back into my seat, my face feeling like a blowtorch went at it. "You're an asshole," I mutter.
He turns to face me, my list in his hand but still held out of my reach. "Aw, don't be like that, Taylor, from Boston. I was just curious to read it."
I'm pretty sure he's going for contrite, but he's failing miserably.
I glare at him. I'm going for death-by-laser stare.
It doesn't work because he gives me a panty-dropping smile. I'd like to say I'm unaffected, but I'm not; however, I don't let him know that.
"Curious? I don't think so. An effing thief? Yes."
He laughs. "I'm sorry. But you don't need to be embarrassed. It's a good list." He looks back to my list. "Have sex with a stranger," he continues on reading. "Have sex with a stranger outdoors. You do know I can help you with all of these, right?" He lifts a brow at me.
I give him the middle finger.
He laughs again and looks back to the list. Then, he stops laughing and stares at me with what can only be described as complete horror. "You've never had oral sex?"
Fuck.
Why the hell did I put that on my list?



Samantha Towle's THE ENDING I WANT Release Week Giveaway