Presented By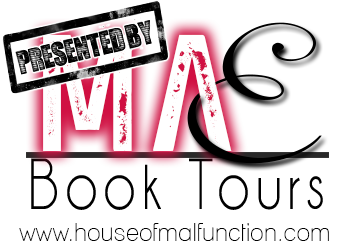 Title: Otherwise Unharmed (Evan Arden Trilogy #3)
Author: Shay Savage
Genre: Romance/ Crime
Expected Release Date: 12/5/13
Synopsis:
After Evan Arden was imprisoned by the enemy for a year and a half, he returned from the desert as a military hero. He'd suffered some minor injuries during his captivity, was discharged from the Marines with a touch of shellshock, but was considered otherwise unharmed. Now he wonders how he ended up where he is—incarcerated in Chicago's Metropolitan Correctional Center for using his sharpshooting expertise to take out the neighborhood park with a high-powered sniper rifle and multiple rounds of ammunition.
Lia Antonio, the woman he rescued from the desert heat the previous year, is the only person who can bring him out of his sleep-deprived psychosis and mounting PTSD. When she does, Evan knows he can't just let her go again. He's never considered leaving the business before—who retires from the mafia?—but he's determined to get both Lia and himself out of harm's way.
Evan faces overwhelming forces from multiple directions as a deal to get him out of jail turns more dangerous than he imagined. With a mob war on the horizon and the feds holding evidence over his head, Evan has no choice but to throw himself into the middle of another warzone.
In his efforts to make things right, Evan crosses the wrong man and finds himself on the business end of the crosshairs. With his acute perception and intelligence, he tries to stay a step ahead of his former co-workers, but this time, it isn't just his own life on the line—he's got to protect Lia from the man who once called him son.
My Review:
If you are a fan of intense psychological thrillers, do not miss this last installment of the Evan Arden Trilogy! Evan is a shell of a man, he thinks he's unloveable and he suffers terribly from painful memories of his past. Lia might be his savior and he will do anything to protect her. The storyline is incredibly creative, and the steam factor is off the charts!
This is a real page-turner, a true romantic suspense story. There are some memorable (and dangerous) characters here and Ms. Savage kept me on the edge of my seat the entire time I was reading this book. I loved the completely unpredictable plot and absolutely loved the chemistry between Evan and Lia! I highly recommend this book and series when you crave some major suspense and need a departure from a hearts-and-flowers story. Evan is an amazing character, and the writing is top-notch. I am glad I got to know Evan Arden!
(ARC provided by the author in return for an honest review.)
GIVEAWAY
Prize: 3 Ebook Sets of the Evan Arden series (4books)
1 paperback of Otherwise Unharmed
2 Ebook copies of Surviving Raine
Author Bio:
Shay Savage lives in Cincinnati, Ohio with her husband, two children, and a variety of household pets. She is an accomplished public speaker, and holds the rank of Distinguished Toastmaster from Toastmasters International. When not writing, she enjoys science fiction movies, and loves soccer in any and all forms. During the fall, she coaches her daughter's soccer team. Though she currently works in the technology field, her school background is in psychology, and she brings a lot of that knowledge into the characters within her stories.
AUTHOR CONTACT LINKS
Website
Facebook
Goodreads
Twitter