Chapter 8: The Complete Series
Grace Street and Return to Grace Street
Obsession, possession, resilience, insanity…
A need for absolute control and a past filled with lies and neglect have led FBI profiler Victor Laurenzo down a ruthless path. On a quest to satiate his sadistic desires, he submits unknowing victims to cold, calculated scenarios meant to push limits while testing the confines of immorality—all under the guise of studying his chapters for the betterment of law enforcement.
On the mend from a bad break-up and longing for attention, Elsa consents to an odd proposition. Initially unaware of Victor's plans, she quickly realizes that the casual encounter she agreed to is, in fact, a cruel psychological game with no ending in sight. She may be one in a long line of test subjects for Victor; however, she can't be broken so easily. What he puts her through only fuels the fire burning within her—a flame that begins to blaze out of control as she becomes obsessed with everything about Victor and peeling back his cruel layers in search of the real man hiding beneath his heartless facade. Stronger and far more resilient than any of Victor's previous chapters, she is determined to make her own rules and flip the table on his selfish game to show him that beyond his darkness, there lies light.
Playing an erotic and twisted psychological game in which there are no winners and only chapters in a depraved case file, these two headstrong characters are no match for an unexpected bond that rises above the darkness, bends the rules of conventional romance, compromises principles, and forgives the unforgivable.
Though Victor and Elsa's story may not contain hearts and flowers, it is still one of soul-searching passion and reckless love.
Warning: this is neither a conventional romance nor a traditional love story. This is not a fairy tale love story nor is it a BDSM romance. There are no hearts and flowers on the pages of this book. The heroine doesn't always make wise choices and though I've tried to make her strong, she's often times weak in the face of the fierce hero. The hero is not a knight in shining armor. He's broken and frequently cruel, and what every woman in the real world should avoid. This is a story about facing the darkness within. The man written within the pages of this book is obsessive, possessive and broken, and he gets off on mind fucking his lovers. He's an anti-hero with an abusive past who often times pushes too hard in his quest to win his own sick game.
What's contained within this book is fiction—dark, depraved and decadent make-believe. Contains erotic elements, uncomfortable situations, and descriptions that may trigger past memories of abuse. Intended for readers 18+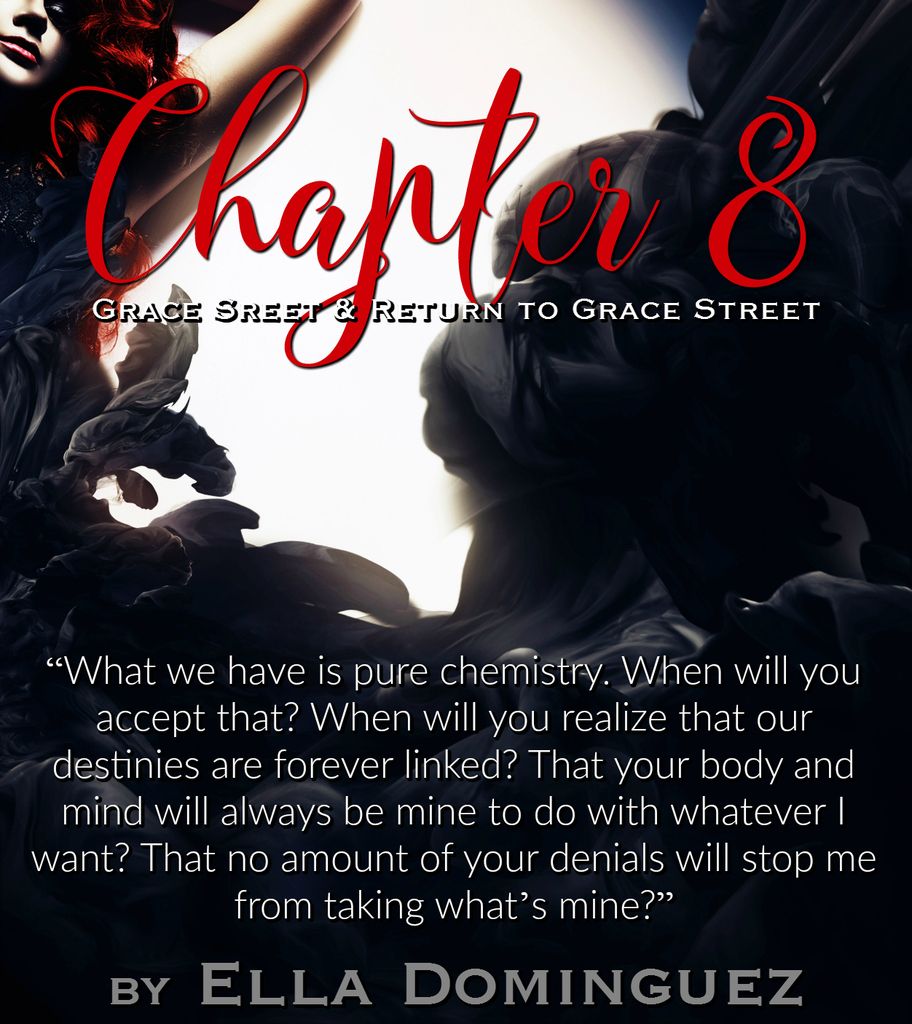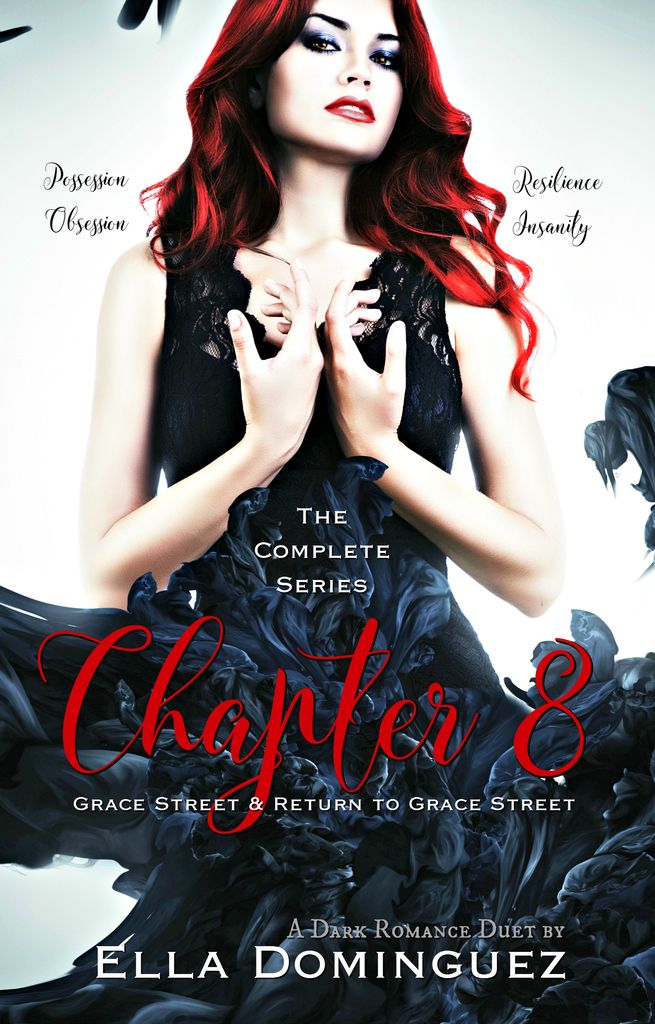 The boxed set includes deleted scenes, alternate ending and epilogue.
Excerpt (copyright Ella Dominguez, 2016)
"Once you sign this, there's no going back," his gruff voice held a note of challenge as did the wistful expression on his face.
Elsa knew better. The make-shift contract in front of her was neither legal nor binding. Surely a man of Mr. Black's intelligence knew that. Keeping her thoughts to herself, she nodded and attempted to take the pen from him. As if he had read her thoughts, he held the pen at bay once more.
"If you think you can back out of this agreement at any point, Ms. Cassidy, you couldn't be more wrong. Though this piece of paper may not be legal in a court of law, I follow my own set of laws and rules, and I will hold you to this agreement regardless."
She lowered her hand and placed it in her lap. There was a certainty in his voice—a kind of conviction that told her that nothing less than her all would be acceptable to him.
A loud ringing in her ears blocked out all sounds as she sat unmoving and gaping at him.
"For how long?" The words caught in her throat.
His pupils flared infinitesimally and his response came without hesitation. "Until I say otherwise."
Suddenly Mr. Black's simple rules didn't seem so simple.
"Are you going to hurt me?" she finally found the courage to ask when he sat silently unresponsive.
"Everything done within these walls will be done with safety in mind. No irreparable physical damage will be caused."
Mr. Black definitely had a way with words, but he didn't answer her question. Not directly anyway, and the secret expression on his face told her he was holding something back. And what about her emotional well-being? Would there be irreparable damage caused to that?
A phrase Elsa had read once in an erotic book popped into her head and she asked, "So what you're saying is: everything will be safe, sane and consensual?"
Victor clicked the pen several times, one side of his mouth twisting upward as he let out a short, breathy laugh. "Not exactly, but two out of three ain't bad."
Her eyes widened at his remark. Based on his previous statements, sane was apparently the one thing off the table.
When he held the pen out to her, it was as if he had wordlessly dared her to take the bait that he had laid out for her.
It was too easy for Elsa to get caught up in the way Mr. Black was looking at her. With her heartbeat throbbing in her ears, she took in the vision of him one last time before she made her final decision and signed her freedom away. His beauty was devastating, his shimmering green eyes devious and alluring, his deep-crimson mouth inviting, and his sweetly intoxicating musk overwhelming. The possibilities of the unknown, the danger-factor, and the intrigue of a captivating stranger were impossible for her to resist.
She lifted her hand and as it moved closer toward the pen, her limbs suddenly became heavy and warm. She pushed forward, impelled involuntarily by her own passion and curiosity. She was doing this.
With pen in hand, the tip touched the paper when a wicked thought crossed her mind. She glanced upward to meet Mr. Black's gaze, and licked her lips purposefully.
"Are you sure you wouldn't rather have my signature in blood?"
About Ella Dominguez
In addition to being a writer, Ella is a mom, wife, a respiratory therapist, and a lover of ukuleles and unicorns. She was born and raised in a conservative, strict Christian household in the bible belt of the USA. This upbringing contributed to her wicked imagination and writing has been her only outlet for her fantasies. At the mature age of forty, she mustered up enough courage to share her thoughts and put pen to paper. She sincerely hopes to find her niche in writing romance in all forms, be it dark romance, romantic comedy, psychological thrillers or paranormal.
She doesn't consider herself an author, rather an avid reader above all else, and someone who simply writes the stories that the characters in her head tell her to.