Title: L.O.V.E
Author: Kate Vine
Genre: Contemporary Romance
Cover Designer: Cassy from pink ink design
Hosted By:Francessca's Romance Reviews
Synopsis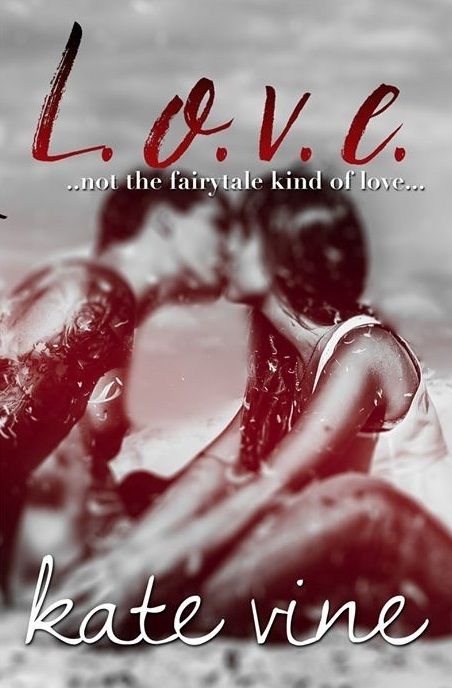 Before you dive into this story, I need you to promise me something. I need you to promise me just this one thing and I believe you're one of those people that keeps their promises.
Okay, now it's done.
You, my dear reader, just promise me not to hate him.
See, he really didn't have a choice. Well, maybe he did in eyes of some people, but in his, he didn't, and I'm sure he considered every other way, every other angle. But in the end it all came to this.
And I'm glad, I'm so fucking glad that he chose that direction. That he chose to go down that route.
Why?
Because he saved me.
He saved me from pain.
He saved me from misery.
He saved me from becoming something I always despised.
But first…
He gave me love.
He gave me happiness.
He gave me freedom.
He helped me to become the best of me.
And for that I'm grateful.
Mia Stone doesn't look for attachments, in fact, she doesn't look for anything serious at all. Serious means losing something. She's already lost enough and she doesn't want to lose…again.
Living her life as free and simple as she can, she's following her own rules.
But everything changes when the mysterious and sexy Dylan Heart comes crashing into her life. And just like that, he tears down the walls that she's built up solidly for so long. Brick by brick he's getting closer and closer to her heart, but he's not the only one, and he's aware of his competition. Jason, Mia's friend, hopes for more even though he's trying to just be a friend.
Will they break through? Will they be able to crush and break the walls of her stubborn heart?
Which ONE is going to break through?
Will they save her from her fear to commit or is the commitment going to end them all?
*WARNING I
You are about to dive into a non-convectional love story. One that doesn't hold a fairy-tale ending, so if you are on the softer side move on to your next read and save yourself a box of tissues.
*WARNING II
This book contains sexually explicit scenes and adult language and may be inappropriate or offensive to some readers. It is intended for readers over 18+
What others are saying
An intriguing story with an ending you won't see coming
Love by Kate Vine is a story that will tear your emotions apart. ~ Goodreads Review
Um WOW! Look out because she is going to blow you away…I am not sure that she has a clue what she has done but I will say that as a big time reader this is A MUST READ,PULLS YOU IN AND MAKES YOU HANG ON, KEEPS YOU NOT SO SURE BUT LETS YOU KNOW JUST ENOUGH! ~ Goodreads Review
Heart-breaking story, full of love and broken hearts. ~ Goodreads Review
This book intrigued me from the beginning with its originality and a fantastic STRONG lead female who makes you think 'you go girl'. ~ Goodreads Review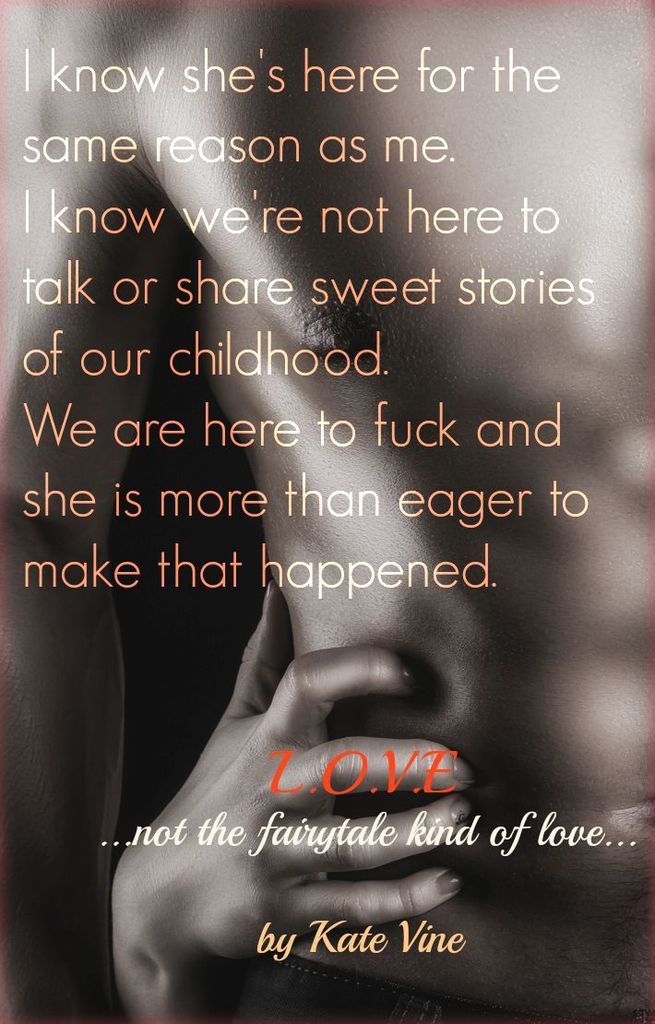 Purchase Links
About The Author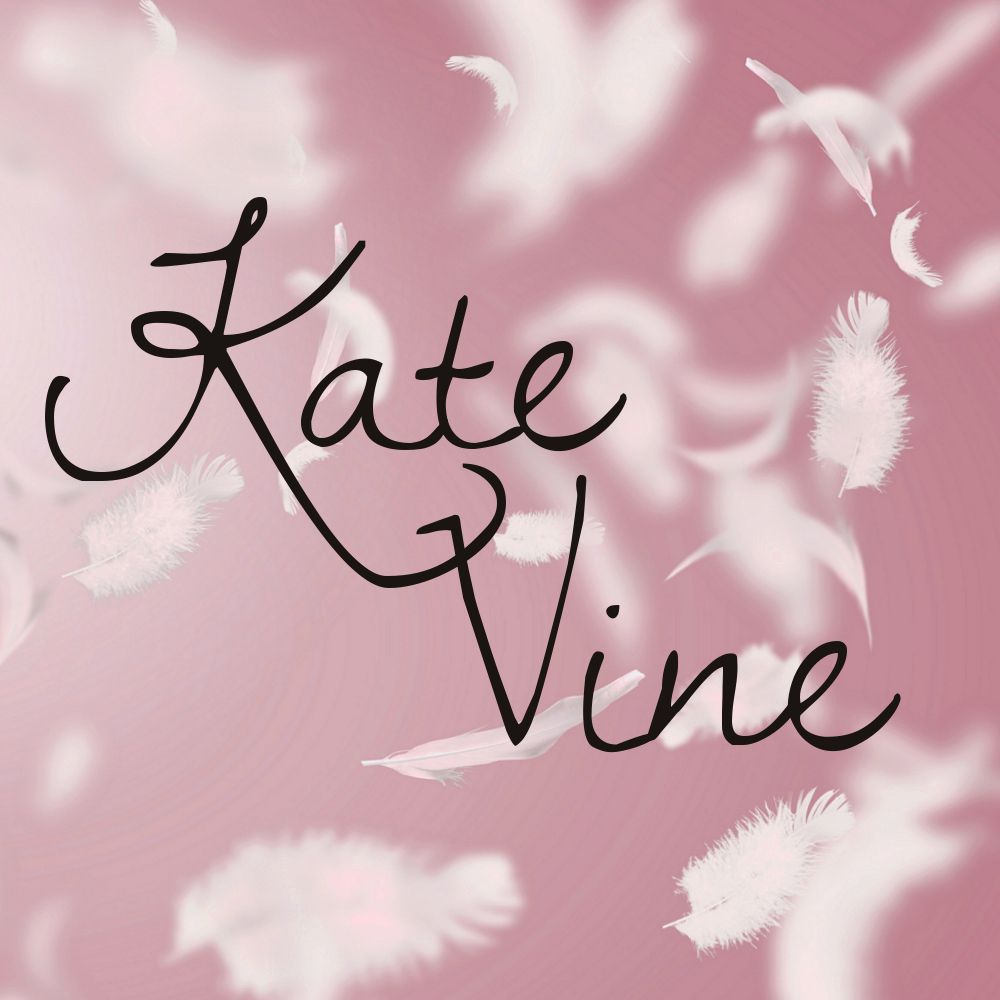 I'm a mother, a wife and a friend. I'm a chauffeur, a cook, and everything else that my kids ask me to be by day, but I put my magic hat on at night and become what I cherish most-a writer.
I'm a hopeless romantic that still believes in a fairy tales, even though not everybody gets them.
I'm a owner of dirty mouth that often gets me in trouble.
I think boundaries are there to be broken, and I definitely broke more than one and I plan on breaking them as I go forward. YOU should try it sometimes, it's fun!
I've been avid reader since I can remember and always had stories in my head, till I decided to put them on paper and share them with you, so you can take a glimpse inside my head and join my ride !
Stalker Links