♥ Buy the Book ♥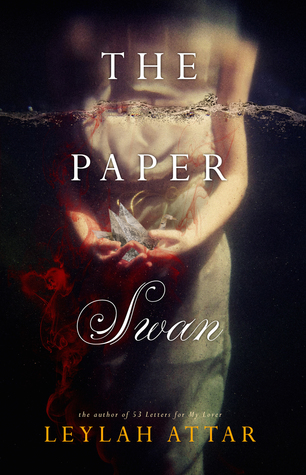 They say it takes 21 days to form a habit.
They lie.
For 21 days she held on.
But on Day 22, she would have given anything for the sweet slumber of death.
Because on Day 22, she realizes that her only way out means certain death for one of the two men she loves.
A haunting tale of passion, loss, and redemption, The Paper Swan is a darkly intense yet heartwarming love story, textured with grit, intrigue, and suspense. Please note: This is NOT a love triangle.
A full-length, standalone novel, intended for mature audiences due to violence, sex and language. Subject matter may be disturbing for some readers.

After I read 53 LETTERS FOR MY LOVER, I fell in love with Leylah Attar's writing. It is rich, mature, and lush. I couldn't wait until her newest book and was completely intrigued by the synopsis for THE PAPER SWAN. Not much of the plot is given away, for good reason. There is not much I can add to the stellar reviews for this book, other than to say that Ms. Attar has a unique voice and an incredible gift with words. Nothing prepared me for the emotions that I felt while reading The Paper Swan. The characters, the plot, the epilogue – all perfect, unique and gloriously realized.
I like a good dark read as much as I love a sexy contemporary romance and this book actually blends these two genres together. My attention has been wandering as of late and I have struggled to finish a lot of the books I have been reading. However, I read The Paper Swan from cover to cover (do Kindles even have "covers"?) and basically ignored real life until I finished this magnificent story. I don't know how to describe this story other than to say everyone has some redeeming quality, no matter how evil they act, and those whom you think are above criticism might have skeletons in their closet and may not be what they seem.
The story is filled with tons of suprising twists, along with a stunning story of survival, redemption and forgiveness Nothing can prepare you for this story or for the depth of emotion you will feel. The dialogue is witty and intelligent and the heroine is smart and loving and very capable.
Without giving too much away, this is a story about love, passion, family, hate, revenge and survival. And devotion.
"We are stars with flaws that still sparkle and shine. We always strive, always want, always have more questions than answers, but there are moments like these, full of magic and contentment, when souls get a glimpse of the divine and quite simply, lose their breath."
The Paper Swan is one of the most unique books I've ever read. Based on the synopsis, I went into thinking I was getting one thing, but was surprised with what this book was actually about. There is much more I want to say about this book, but it's hard to without giving anything away. This is just one of those books that it's better to go into blind. The fact that you don't know what to expect makes The Paper Swan even better.
I will say that The Paper Swan is an incredibly written book with tons of plot twists and smart characters, The story spans a good amount of time and that adds a richness to the relationship between the two main protagonists.
This book is captivating, intense, sexy and funny all in one book. I am still thinking about The Paper Swan weeks after I finished. Simply put, The Paper Swan was absolutely amazing. I can't recommend it highly enough. 5 fantastic stars!!!
(ARC provided by the author in return for an honest review.)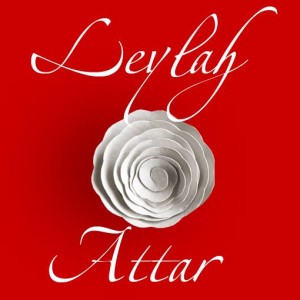 Leylah Attar writes stories about love – shaken, stirred and served with a twist. When she's not writing, she can be found pursuing her other passions: photography, food, family and travel. Sometimes she disappears into the black hole of the internet, but can usually be enticed out with chocolate.
Author Website | Twitter | Facebook | Goodreads | Pinterest